Erin Gruwell will be interviewing Eva at our event, we are excited to be hosting her!
For over two decades, Erin Gruwell has fostered a reputation as a champion in education. Over the course of four years teaching English to a tightly ­knit group of 150 students from a wide variety of cultural, racial, economic, and religious backgrounds, Erin developed an educational philosophy that valued and promoted diversity and inclusion. To achieve this goal, Erin's students studied the literature and history of the Holocaust, particularly 
The Diary of Anne Frank
, and met personally with Miep Gies, the woman who hid the Frank family in the secret annex. These lessons and experiences inspired the students to keep diaries of their own that recorded their own experiences with discrimination and violence.
Naming themselves the "Freedom Writers" in honor of the Freedom Riders of the Civil Rights Movement, the class of Room 203 became active in advocating for equality in education. After sending a delegation to Washington, D.C., to give their diary entries to the U.S. Secretary of
Education, the Freedom Writers published a collection of their stories in the New York Times
Best­Seller  The Freedom Writers Diary , which was later adapted into the 2007 feature film
Freedom Writers , staring Hilary Swank.  Following their high school graduation, the Freedom Writers sent a peace delegation to Europe, where they visited the Anne Frank Museum and Auschwitz and have since partnered with the Anne Frank House to help to further their message. Erin has continued her advocacy for education through the non­profit Freedom Writers Foundation. The foundation provides teacher training and curricula, offers scholarships to first generation students, and continues to tell the Freedom Writers' inspiring and crucially relevant story to a global audience. The Freedom Writers have earned numerous awards and accolades for their achievements, including the Spirit of Anne Frank Award, and have published three other books about teaching:  The Freedom Writers Diary Teachers' Guide,   Teach With Your Heart , and Teaching Hope: Stories from the Freedom Writers Teachers.
In recent years, the Freedom Writers Foundation has expanded their mission to the Middle East and now use their methodology with educators in Israel. In a coordinated effort with the U.S. State Department and the U.S. Embassy, the Freedom Writers Foundation have sent a delegation to Israel where they hosted workshops for talented teachers throughout the region. Each summer, Israeli and Palestinian teachers join the Freedom Writers in Long Beach, with the hope that these new "Freedom Writer Teachers" can help build bridges and preach peace at home, and abroad!
---
Evening hosted by David Suissa (President, The Jewish Journal). 

David Suissa is President of Tribe Media/Jewish Journal, where he has been writing a weekly column on the Jewish world since 2006. In 2015, he was awarded first prize for "Editorial Excellence" by the American Jewish Press Association. Prior to Tribe Media, David was founder and CEO of Suissa Miller Advertising, a marketing firm named "Agency of the Year" by USA Today. He sold his company in 2006 to devote himself full time to his first passion: Israel and the Jewish world. David was born in Casablanca, Morocco, grew up in Montreal, and now lives in Los Angeles with his five children.
---
Featuring musical performances by Heather Powell (Violinist) accompanied by Tiffany Kuo (Pianist).  

A California native, Heather began playing violin at the age of four. Versatile as orchestral violinist, chamber musician and soloist alike, Ms. Powell frequently appears in live performance, educational outreach projects and soundtrack recordings with a diverse group of ensembles. She is currently Assistant Concertmaster of the Santa Rosa Symphony, Concertmaster of the Merced Symphony and performs regularly with the San Francisco Opera, the San Francisco Ballet and the Magik Magik Orchestra in addition to many other groups across California and elsewhere as a classical, musical theater and crossover artist. With recognition for music's power to connect individuals and communities, Heather is committed to educating the next generation and maintains a vibrant private teaching studio, where she has taught violin, viola and chamber music for over 9 years.
Ms. Powell has received awards from the Harvard Musical Association, the National Foundation for Advancement in the Arts, the New England String Ensemble, the Gordon Symphony Orchestra and at the Fischoff National Chamber Music Competition. She began her early instruction at the San Francisco Conservatory Pre-College Program and subsequently at the New England Conservatory. In areas outside music, Heather's studies have been wide-ranging including Italian and Film History at the Universitá di Genova and Viticulture and Enology at U.C. Davis. She is passionate about combining performing art disciplines and promoting women in the arts. In 2004, Heather received her B.A Magna Cum Laude from Harvard University in the Social Sciences with a thesis essay on Italian Film directed by women.
Ms. Powell performs on a beautiful 1865 Guarneri model violin made by J.B. Vuillaume.
---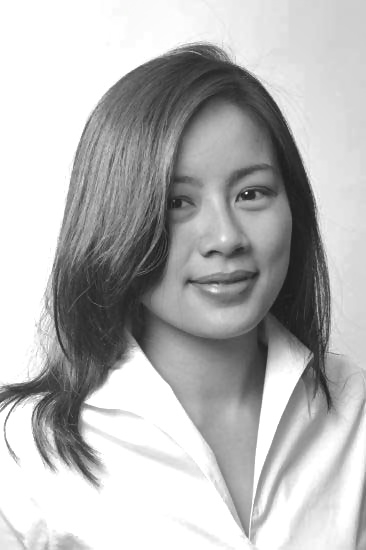 Musicologist 

Dr. Tiffany Kuo is Professor and Chair of Music. Professor Kuo's current research 

brings to light the pioneering of performing arts patronage in higher education as instigated by philanthropic foundations in mid-twentieth century America. She is working on a book project that interrogates the symbiotic relationship between the performing arts and the academy in relation to foundations, as well as the role of academic music patronage in today's society. 
Prior to Mt. San Antonio College, Professor Kuo was an Assistant Professor of Music at the Yale School of Music and an Adjunct Professor at Fordham University. Her courses have ranged from music manuscript studies to democracy and music in post-World War Two America. 

Outside of higher education, Professor Kuo is the music director of Areté Music Academy, an entrepreneurial venture in elementary and secondary music education; a co-founder of Stanford Alliance for Service Through the Arts, the largest arts community service organization at Stanford University; and a former Juilliard Morse Fellow at NYC's PS 166.  She was the fact-checker for Alex Ross's The Rest is Noise, and a catalogue intern at J&J Lubrano Music Antiquarians.

In print, Professor Kuo has contributed to Dramaturgie Musicale Contemporaine en Europe, Nineteenth-Century Music Review, Mitteilungen der Paul Sacher Stiftung, The Juilliard Journal, and Molecular and Cellular Biology. She is a graduate of Stanford University (BA in music, and BS in biological sciences), The Juilliard School (MM in piano performance), and New York University (PhD in musicology). Professor Kuo is also the recipient of the RockefellerArchive Center's Grant-in-Aid, the Paul Sacher Stiftung Scholarship, and Stanford University's Robert H. Golden Medal and the John Planting Award.